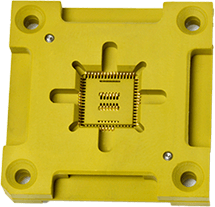 Pad OCwype®
Improved Yields and Higher OEE for Package IC Testing
Matches existing spring pin socket load boards
Self-cleaning wipe means less cleaning
Extended vertical operating range
New low-cost contactor technology
The new OCwype® contactors are the latest in a long line of Johnstech products that allow companies to reduce costs and time to market.
Johnstech has long been recognized as the leader in both electrical and mechanical Contactor performance. OCwype™ contactors are aimed at mid-performance electrical devices that demand better mechanical performance than spring pin sockets can provide.
The OC stands for on-center. The "wype" refers to the self-cleaning wipe that Johnstech is known for.
If you would like a copy of the Maintenance & Inspection Guide for this product, please contact info@johnstech.com. You also may contact your regional sales representative or distributor as well.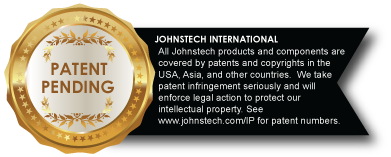 Engineering
Product and Test Engineers now have an on-center solution with:
Low and very stable contact resistance
High current carrying capacity
Low-cost OCwype™ contactors are designed to transfer seamlessly from engineering characterization to high volume production and fit on most existing spring pin socket load boards.
Production
Test Floor Managers now have an easy, cost effective way to improve their Overall Equipment Efficiency (OEE) and test throughput. OCwype™ contactors provide:
Repeatable test results for higher yields and less retest
Longer time between contactor cleanings
Easy setup due to 0.4mm compliance
Competitive pricing
And because OCwype™ contactors fit most existing spring pin socket load boards, the improved performance comes with minimal investment of time and money.
Self-Cleaning Wipe
The self-cleaning wipe is the key to improved performance over existing spring pin sockets. Spring pins, which are a piercing technology, are prone to solder build-up on the tips, requiring frequent cleaning. OCwype™ contacts wipe on the pads during actuation, breaking through oxides and cleaning the contacts with each insertion.
Less cleaning keeps testers and handlers running longer between interruptions. That translates to more parts tested and ready for shipment at the end of the day and decreases the overall investment in capital equipment.