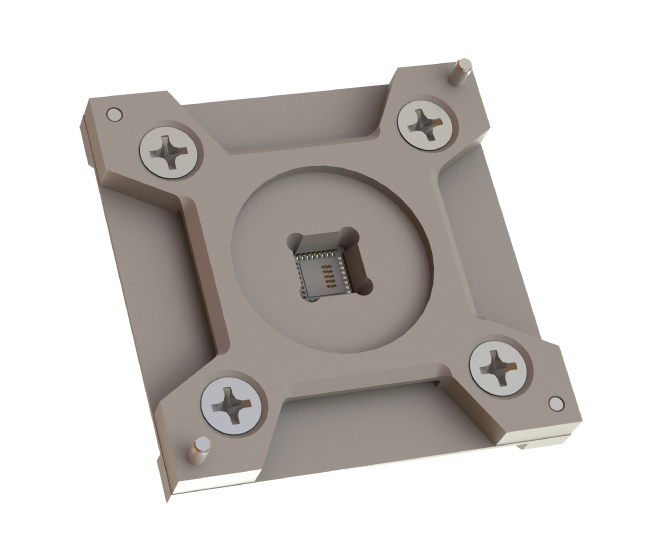 Leaded ROL® 200KR2 ES-P
Johnstech's patented ROL® technology, combined with a proprietary ESD-protective housing and/or alignment plate material, provides excellent electrical performance and proven mechanical reliability for ESD-Sensitive Precision Analog, Mixed Signal and RF applications. With contact designs for ≥ 0.4mm and ≥ 0.5mm pitches, the ROL® 200 series provides Contact/Elastomer configurations for the unique challenges of matte tin and NiPdAu packages.
The Johnstech Leaded ROL® 200KR2 Kelvin-Ready ES-P™ Contactor provides test engineers with unprecedented test objective versatility for their leaded devices. When populated with only force contacts, it has all the high performance features of the industry-leading, standard Leaded ROL® 200 Contactor.
Features & Benefits (0.5 Pitch)

Frequency
34.1GHz Force Contact; 3.0GHz Force + Sense Contact
Pitch
≥ 0.5mm
Temperature
-40°C to 155°C
Current Carrying Capability @ 100%
1.8A Force Contact; 0.8A Sense Contact