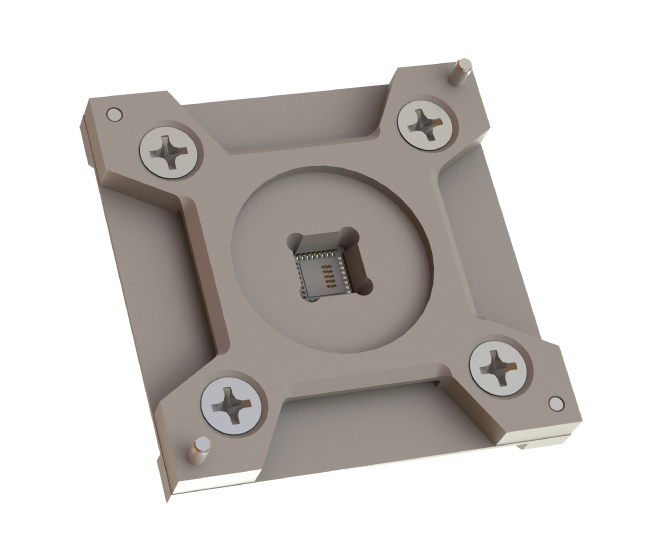 Leaded ROL® 200 ES-P
Johnstech's patented ROL® technology, combined with a proprietary ESD-protective housing and/or alignment plate material, provides excellent electrical performance and proven mechanical reliability for ESD-Sensitive Precision Analog, Mixed Signal and RF applications. With contact designs for ≥ 0.4mm and ≥ 0.5mm pitches, the ROL® 200 series provides Contact/Elastomer configurations for the unique challenges of matte tin and NiPdAu packages.
Johnstech's ROL technology with ES-P, an ESD-protective housing and alignment plate (ALPL) material designed for devices that exhibit higher sensitivity to electrostatic discharge (ESD) events.